OUR MISSION: KEEP FAMILIES TOGETHER
The mission of The Arc is to ensure the opportunity for persons with intellectual and developmental disabilities to choose and realize goals, which advance and enhance their quality of life. The Arc is further committed to reducing the incidence and limiting the consequences of developmental disabilities through education, advocacy and the support of family, friends and the community.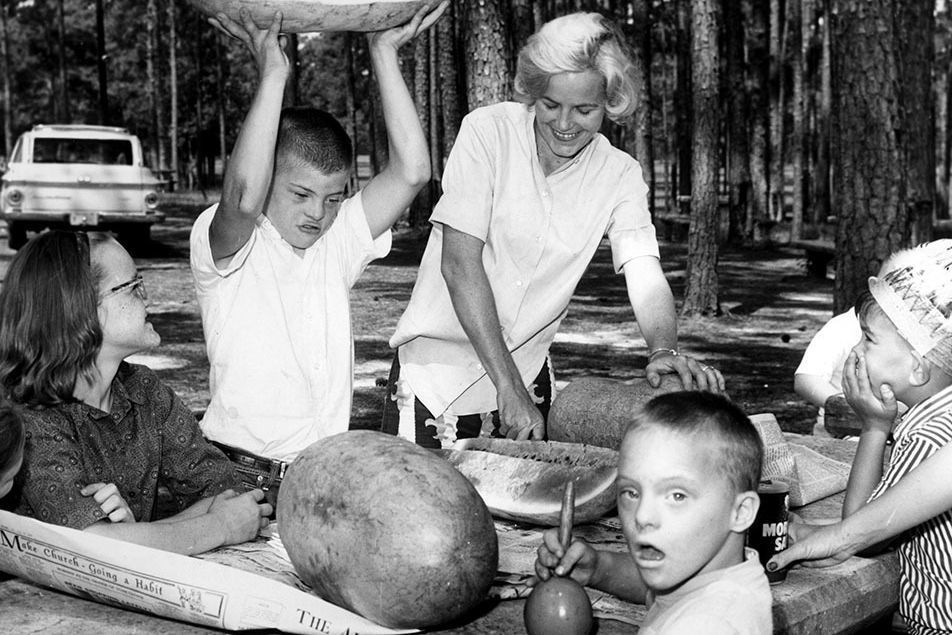 OUR HISTORY
The Arc was founded in the 1950's by a group of parents who wanted more out of life for their children with intellectual and developmental disabilities. At the time, little was known about such disabilities, so affected children and adults were institutionalized and isolated away from society. 
Parents wanted more for their children and loved ones, and so The Arc was established in hope of keeping families together.
These families began to gain access to education and vocational services for their dependents and the journey of The Arc began. In the 1960's, alongside the civil rights movement and with the election of President JKF (who had a sister diagnosed with "mental retardation" – the all-encompassing term previously used for individuals with intellectual and developmental disabilities), such disabilities became part of our national agenda.
 Through the decades, The Arc has advocated for the passage of state and federal legislation on behalf of people with disabilities and established a broad network of state and local chapters that range from small voluntary groups to large, professional organizations, such as The Arc of Butte County.
It is the vision of The Arc of Butte County to provide high quality programs and services to individuals with intellectual and developmental disabilities. To promote administrative and financial stability by continually improving the efficiency, effectiveness, and quality of the organization. To provide strong advocacy at the local, state and national level.
It is our goal to be recognized as a leader in the non-profit sector in providing information, advocacy programs, supports, and services.