WHO WE HELP
Adults with intellectual and developmental disabilities often struggle with the typical obstacles of adulthood (don't we all!). Simple tasks such as paying bills on time or cooking a healthy meal may come as a challenge. Some adults have caregivers - depending on the level of their disability - but most seek to live as independently as possible and participate in healthy relationships.
Arc's Adult Day Program (ADP) provides an environment for adults to learn and belong that is both supervised and educational. The goal for each client is to be valued as an individual and to highlight attributes that emphasize their capabilities. Through facility and community-based programs, clients develop the skills necessary to contribute to society, act in a manner of self-reliance, and become successful in their endeavors. The Arc pushes for these individuals to engage in the world around them and to build relationships with their peers.
The Arc believes individuals with special needs should have an opportunity to realize their maximum potential for self-directed personal growth and the ability to seek employment. 
This program serves adults in the Butte County area who have Autism, Cerebral Palsy, Down Syndrome and other developmental disabilities. Participation in this program provides a higher quality of life and greater independence. The instructional curriculum is progressive and subsequently can adapt to the changing skill acquisition levels of our clients. This means we help clients work towards a specific goal until they master and retain that skill, then move onto another goal of their choosing.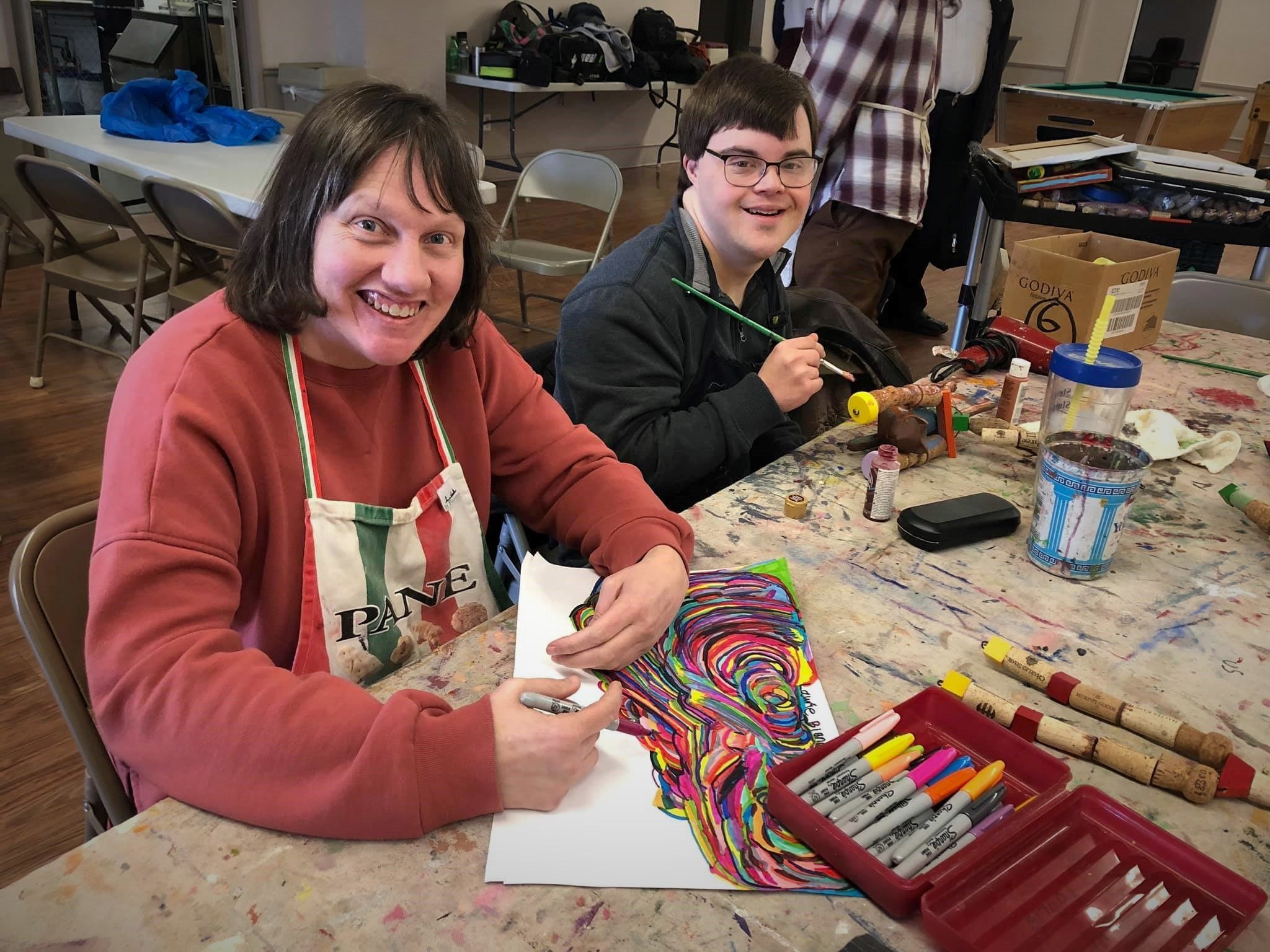 PERSONAL GROWTH is encouraged by our dedicated ADP Instructors in the following areas:
Functional reading and writing
Health maintenance and hygiene
Community programs
Classroom courses
Recreational skills
Vocational skills
Self-advocacy
And much, much more!
The ADP's REGULARLY SCHEDULED CLASSES are held 5 days a week at our Chico and Oroville locations. Classes include:
Art Class: Clients show their creative side through weekly art classes that incorporate collage, clay, wood, painting, drawing and more. The many artforms we work with engage the artists visual and tactile sense to process information. Client's can earn extra money by selling their projects at The Arc Store and have won numerous awards in contests held at local fairgrounds. 
Be Well Class: Our fitness program teaches the skills necessary to maintain a healthy and active lifestyle.
Computer Class: Clients are taught basic computer skills, such as typing, email, accessing the internet and more in Arc's computer lab.
Cooking Class: Clients learn basic cooking skills which include planning, shopping, cooking, and food safety.
Other classes include, but are not limited to:

Dance Class
Drama Class
Gardening Class
Karaoke/Singing Class
Life and Social Skills Class
Math/Budgeting Class
Spanish Class & ASL
Yoga Class
There is also a work component that provides employment opportunities to our clients through the Arc Thrift Store, where they learn valuable skills that can be adapted to employment in the community. Such skills include customer service, basic math, appropriate socialization and more.
---
For further information about Arc's Adult Day Program or for questions about instructor and client qualifications, please contact:
Shelley Stephens
Associate Director of Adult Day Program
tel:5303997270
shelleystephens@arcbutte.org